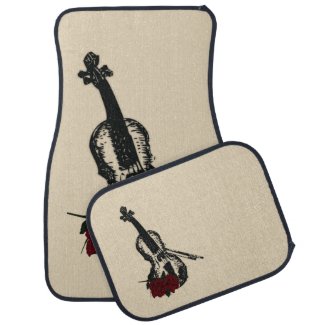 Violin and Roses Floor Mat
by
kahmier
Keep your car floors protected with matching front and rear car mats. Made with a polyester surface and a non-skid Durgan backing, these mats are easy to clean and guaranteed to endure dirt and spills. Personalize with your designs, images, and initials for a special in-ride experience for you and your passengers!
Dimensions: 17" x 27" (front mats), 17" x 13" (rear mats).
Comes with four mats.
Non-skid Durgan backing; black finished edges.