Motivation Design T Shirts to bring out the talent in just about anyone. It is giving this kitty cat second thoughts as he checks out the hopping mouse in shock.
Confused Kitty Design T Shirts.
I put this fun design on a business card. It will be great for an exterminator. Who do you call when even the cat doesn't know what to do?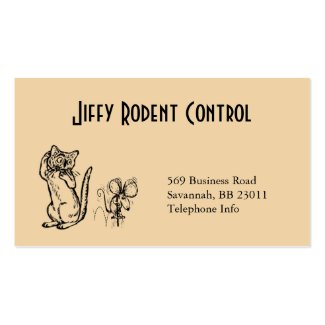 A great double sided business card that is ready for you to fill in your information